Real-Time Maps
You can use our real-time maps to locate hazards, in real time!
RESPONSIVENESS
Our support team will respond quickly to your questions and concerns!
AFFORDABILITY
Our residential and commercial reports are priced competitively. Read more below to learn about our products!
Convenience
Save time by using our portal to place an order. You will receive a complete NHD report in a snap!
SECURE
Your reports are safely and securely stored in our server.
COMPLETE
All of our NHD reports include a complete NHD and Supplemental Tax Report. Additionally, you can purchase an Environmental report with our Premier Plus reports.

By ordering from Premier NHD, you're helping to save our planet! We give one dollar from every order and plant a tree to help restore forests, support communities, protect biodiversity and combat climate change.
Premier NHD offers two versions of Residential Natural Hazard Disclosure Reports as well as a Commercial Natural Hazard Disclosure.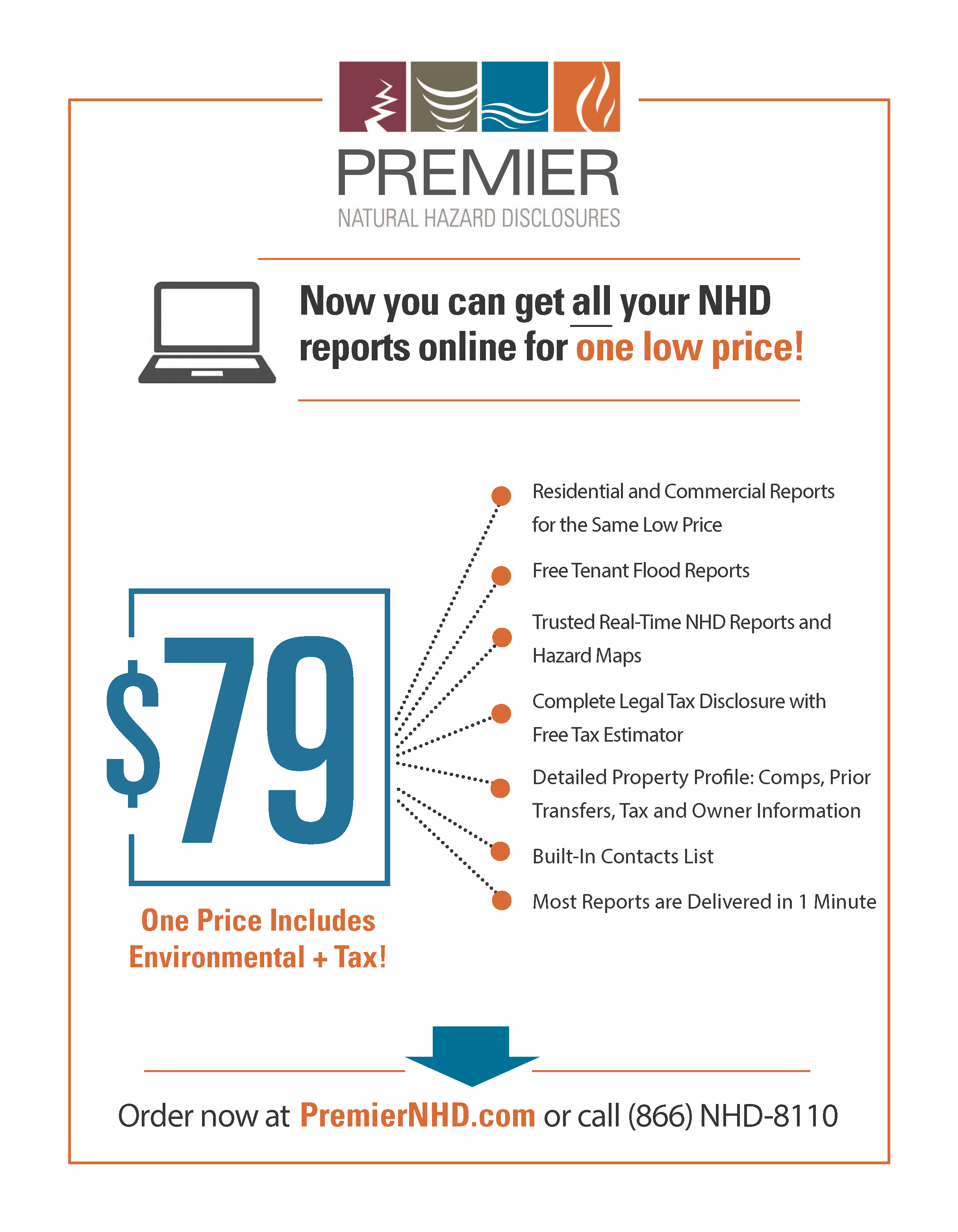 Premier NHD is the leading provider of Natural Hazard Disclosures in the real estate industry. At Premier NHD, we produce NHD, Tax and Environmental disclosures in a snap! We comply with California Civil Code Section 1103, which states that real estate brokers are required to disclose if a sold property lies within one or more state or locally mapped areas.
We provide many outstanding features, separating us from other NHD providers, including
– Real-Time Maps: Discover whether your property lies within a state or locally mapped hazard, in real-time!
– Errors and Omissions Insurance: Premier NHD offers Errors and Omissions Insurance to cover all parties in real estate transactions!
– Address Book: Contact information entered for escrow officers, real estate agents, and transaction coordinators are saved securely in our portal!
– Detailed Tax Report: Included in our tax report is data for Mello-Roos and the Improvement Bond Act of 1915 among other disclosures. Our supplemental tax calculator is embedded in our tax report, so can easily estimate taxes due on a property!
– Property Profile: Property identification details are included in our portal, including tax, owner, location, and sale information!
– Cancellation Policy: No charge for cancellation! You do not have to pay if you don't close!
– Electronic Signature: Buyers, Sellers and Agents have the ability to electronically sign NHD documents!
– Dedicated Service Center: We have a dedicated service center to respond to your questions during company hours! (9:00 A.M. – 5:30 P.M. Monday-Friday)
– Tax Estimator: Calculate your tax bill based on the new purchase price!
– FREE Tenant Flood Report: The Tenant Flood Report allows landlords to comply with California Civil Code 1103!
Try the Premier NHD Difference Today!